CAR AND TRUCK TYRES
100% RECYCLED
INTEGRATED SOLUTIONS

trs T-CutTM
A proprietary tyre cutting process splits tyres into 3 flat parts, optimizing storage and logistics up to 50%, and is the prime first step to total recycling.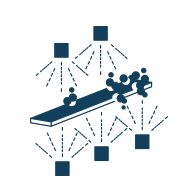 trs Water PulseTM
A proprietary and highly specialized water-jet system pulverizes tyre tread into fine powder, free from steel and synthetic fibres. Heat- and chemical-free jet milling ensures highest quality powder outputs between 0 and 1mm.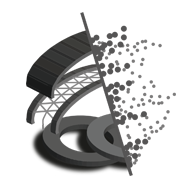 Mechanical Grinding
Ambient grinding of tyre sidewalls and carcass designed for high quality standard TyreXolTM powder.
trs Activated Powder
Top-of-the-range rubber powder, treated and transformed using trs BioDevulc™ or trs Chemical Activation technologies primed for TRS Intelligent Compounding©.
SETTING UP FACTORIES
As a Recycling Partner producing TyreXol™, you enter a prime circular value chain supported by our comprehensive lineup of proprietary solutions turning your stockpiles into profits.
TRS 'solutions can be part of a greenfield project or be added to an existing tyre recycling facility.